Neglecting maintain your CCTV system can render it useless.. Our team are highly qualified to meet customer needs.
Why do I need a CCTV Maintenance contract?
A CCTV Maintenance contract is provided to those with fully functional systems in place. If your system is currently faulty, please contact us first so that this can be discussed prior to your maintenance plan commencing.
We have seen in many occasions where we have been called to a faulty system, unfortunately the fault has been found after a crime has been committed and the user wanted to view the footage, even worse than that is that the Police have requested the evidence and they were not able to provide it.
All modern Digital IP security cameras feature user upgrade-able firmware. If a security vulnerability is found, Hikvision will often fix the vulnerability by issuing a firmware update. As part of our maintenance plans, we ensure that your cameras and recorders are always running the latest, most safe and stable firmware.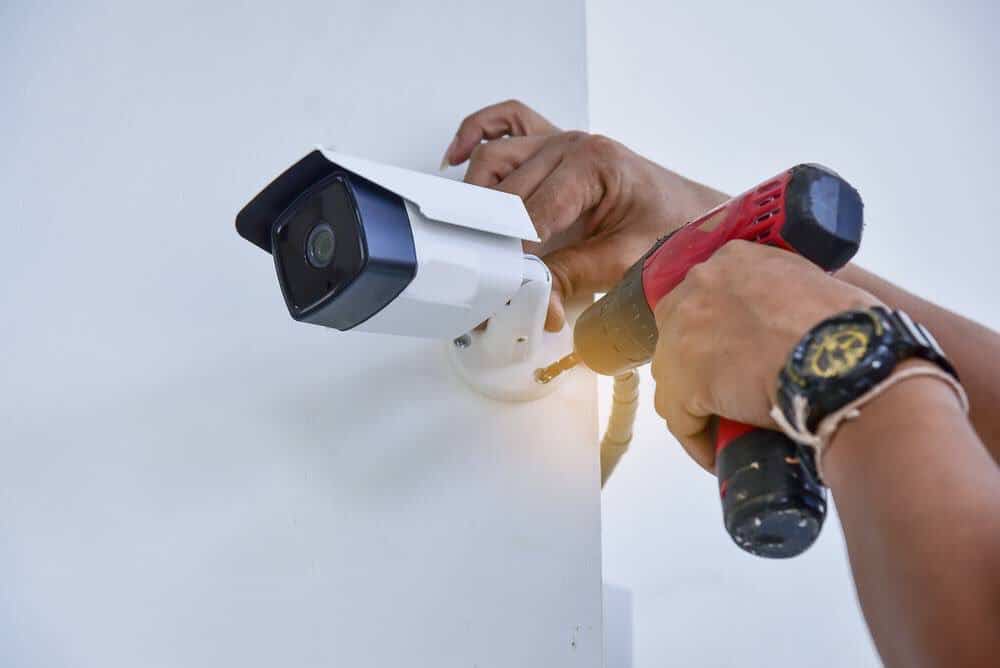 Peace of Mind
You have wisely invested in a security system to protect your family, home and possessions. In order to ensure that your system will deliver the protection at all times it is important to keep it in good working order. If a fault occurred within your system that went undetected and allowed a burglary or break-in to go undeterred, the heartbreak of this can be very traumatic to you and your family.
Save Money
Regular servicing will also ensure the maximum component life and result in lower system downtime. You will also save money by avoiding non-contracted hourly rates.
Compliance
Current industry standards including EN Standards, ICTA, the Police, the Data Protection Act and Health and Safety Act all require that security systems that fall within their remit are covered under a formal maintenance agreement.
Stay Covered
Your insurance company will usually require you to regularly maintain your security system. If you have not arranged appropriate cover your insurance claims may be invalid. In addition, all security systems that are financed under a Lease Agreement must have a current service and maintenance contract.
What is included in the maintenance contract?
All of our service contracts have been carefully created to provide you with peace of mind whilst also allowing an additional 12 months service and support. During the maintenance contract we will visit your property once every 6 months to carry out routine preventative maintenance in accordance with manufacturers specifications.
The Details are as follows:
Visual inspection of all major system components, check for damage or deterioration.
Inspect all camera pictures for optimal image quality.
Clean all camera lenses and housing glasses.
Apply RainX – Water repelling film.
Apply SpiderEx – Spider repelling solution.
Check all lens field of views and adjustments if required.
Check time and date settings in equipment and update the settings as appropriate
Perform video and audio signal calibration test.
Verify recorded playback quality is satisfactory.
Test remote signalling equipment functionality, where applicable.
Carry out a video transmission test to remote sites, Where applicable.
Carry out DVR / NVR recording tests.
Carry out a video calibration test on all connected monitors.
Perform remote connection test using external broadband source.
Ensure remote viewing applications are up to date on all devices.
Apply firmware update to NVR / DVR (where required)
Apply firmware update to IP Cameras (where required)
Return the system to normal operational status.
All test results are logged for future preventative maintenance.
In addition to the above routine tasks, we will also provide remote support in the event your router / internet provider has changed, thus losing any previously applied port forwarding settings. This service alone is usually charged at Rs 1,750 + vat per session.
What is *not* included in the maintenance contract?

Engineer visits outside of the yearly maintenance visit. This is not a 'service' contract, this is a proactive maintenance plan.
Parts / materials identified that require replacement due to wear and tear, damage or otherwise will be charged at cost.
Remote Desktop Support Sessions.
Replacement Camera Power Supply (2A).
Replacement Analogue Camera.
Replacement Digital Camera (Dome).
Additional Cable Run.
**Note that maintenance contract can be customized to fit your requirements (on demand)
Do you need help with Hikvision Products? Fill out this form to get in touch.