A Smart solution for Hotel
Hotel
The Hikvision Smart Solution for Hotels is a complete IP surveillance system for hotel security. The solution provides around-the-clock protection with industry-leading low-light technology, automated vehicle access control with Hikvision's automatic number plate recognition (ANPR) module, and automatic event alerts with Hikvision's Smart detection. The Smart Solution includes integrated IP products such as IP cameras, NVRs, and video management software — helping to create a reliable, flexible security platform for hotels.
A SMART SOLUTION FOR BANK SECURITY
·Ensure around-the-clock safety for customers and employees
·Increase transaction safety and customer satisfaction
·Collect reliable footage for post-investigation
·Manage all the branches effectively and easily
TOTAL IP SYSTEM
Application Scenarios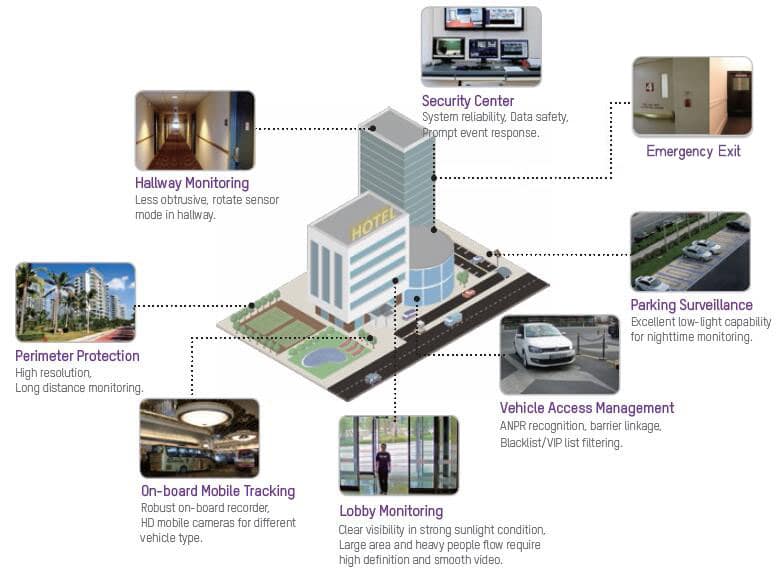 Vehicle Access Management
Perimeter Protection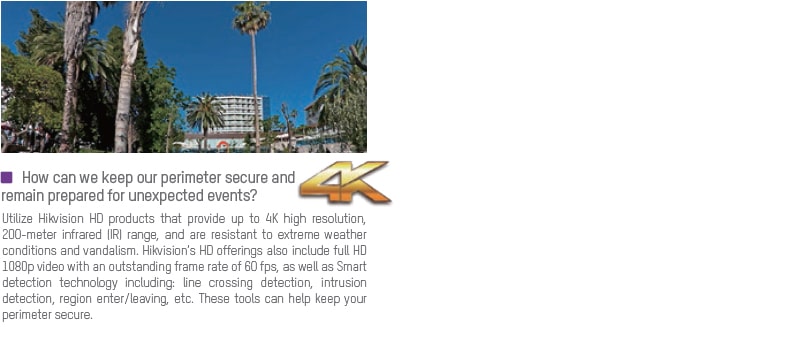 Lobby Monitoring

Parking Surveillance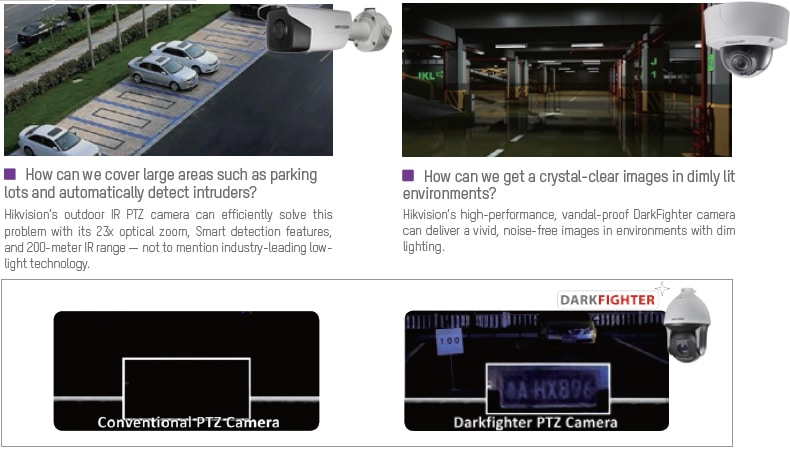 Hallway Monitoring

Emergency Exit

Security Center
Security Center I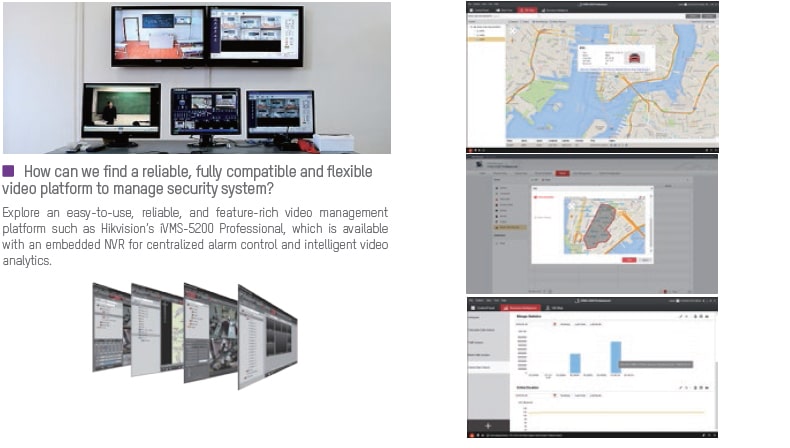 Security Center II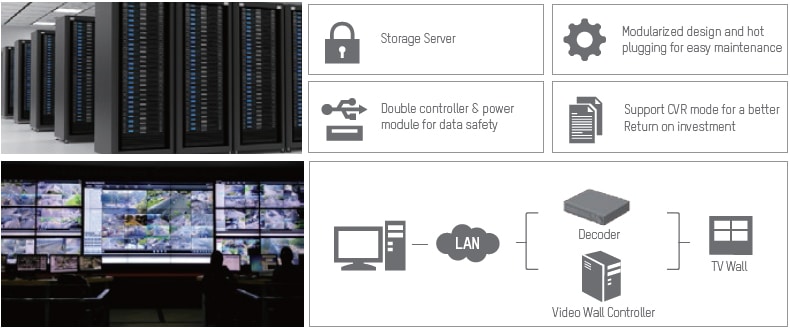 Original Hikvision products with manufacturer warranty

Free site survey & consultancy

Affordable Price with high standard services
We provide all from cabling to PVC piping

Provide support to retrieve footage in case of emergency

We design security as per your requirements
Do you need help with Hikvision Products? Fill out this form to get in touch.